Arquivo para a 'Uncategorized' Categoria
It is common to instrumentalize the truth to favor our opinion, our "doxa",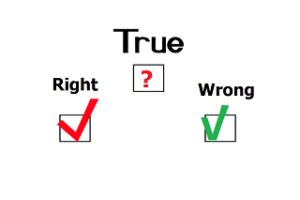 a certain exaggeration or a little liar detail, or even a distortion of the facts, this has nothing to do with the episteme or with the sincere search of the truth.
The truth that liberates, therefore, is never instrumentalized, it is an opening to the other, an attentive listening beyond our preconceptions, it is never unilateral, it is able to penetrate the hermeneutic circle, the reasons beyond our egos and vanities.
Thus the post-truth and ignorance of the "opinion" or the doxa that contributes to it and creates true twisted, in a sense all fundamentalist religions in one way or another, can only be overcome with dialogue in the light of the facts, acceptance mutual understanding of preconceptions and the openness to new aspects that arise from the fusion of horizons, is the hermeneutic circle that Heidegger and Gadamer sought to explain as a method of arriving at the truth.
It is therefore ontological, this has nothing to do with formal logic, be it positivists, neo-positivist or purely idealistic, it is a logic of Being that admits the Other, and its view of the world and its values.
Scholars, exegetes and fundamentalists say little or nothing at all about the fact that Jesus was born, that's why Christmas is a special celebration, and it came ontologically with its Being to bear witness to the truth, has little or nothing truth with the logical or legalistic truth of our days, in John 18:37 he states, "I was born and come into the world for this: to bear witness of the truth. Everyone who is of the truth listens to my voice, "and says this contrary to the Pharisees and Pilate, fundamentalists and law.