Arquivo para a 'Propaganda na Web' Categoria
Due to overzealousness with distortions of technology use, a delayed entry into the educational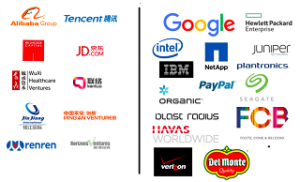 and entrepreneurial sectors, some countries and industrialized nations begin to lose the foot of the technological race.
This has become more serious in the last two years, when technologies related to Artificial Intelligence (AI) and the Internet of Things (IoT) have become emerging.
Some authors speak of the fourth industrial revolution or Industry 4.0, where the issue is no longer the simple digital automation of existing jobs, but the total transformation of the model into digital, this means creating models of production, business, innovation and technological convergence in order to allow mass data processing and machine learning, this frightens by the social implications, but can not cause paralysis.
An emergency field that can help job creation is the "collaborative economy," where Wikipedia and Uber are clearer examples, but there are many others. In the field of geopolitics it is easy to understand why the United States and China are winning this battle with ease, in addition to the economic and school structure for this, their transnational corporations in Europe, Russia and many other countries guarantee sustainable development and insertion in the market, but the the main issue is the non-negative criticism of the use of technologies and the understanding of the social aspects of this option.
A report by the Ecuadorian-British journalist Sally Burch, in the magazine América Latina en Movimento: integración en tempos de incertidumbre, 07-2018, shows the still incipient movement of this scenario in Latin America, without a serious political scenario.