Arquivo para a 'Inteligência Artificial' Categoria
The search for something that is in the depths of our interiority and that no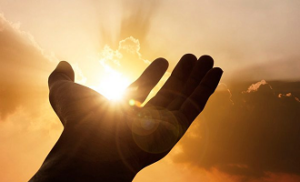 machine or "artificial" intelligence can reach is everyone's search and is now at the center of the discussion due to the possibility of intelligences such as chatGPT surpassing human intelligence, which is called the point of singularity.
However, there is something deeper that philosophy has sought through the Supreme Good, the cosmic Consciousness, the practical or Absolute Spirit, however, every man can experience a special type of interiority, endowed almost with a clairvoyance that is the Holy Spirit.
It may receive other names in different cultures, oracles or other names, but somehow, at some special moment in life, experiencing this "light".
For the Jews, the feast of Pentecost took place 50 days after the Jewish Passover, a tradition that many Christians maintained, with a new meaning, the "descent of the Holy Spirit" to the apostles.
In Jewish tradition it was also a time of harvest and the memory of the delivery of the Tablets with the Sacred Laws, the Torah, to Moses, received directly from God.
It is not just a beatific life that leads to this presence, although that too is necessary, but the desire and openness of the soul for this wonderful effect to take place.
Modern man's inability to reflect and be open to what is totally outside his human limitations makes this action difficult, but many achieve it through the exercise of true asceticism, explained in this way by Jesus to the apostles: "I must go, to let him come" (John 16:7), so this week's rehearsals were preceded by the previous week's: human asceticism and the ascension of Jesus.
There will be those who contest this presence in non-Christians, or certain denominations which are attributed the nickname of "sects", but Jesus himself warns "there are sheep that do not belong to this fold" (John 10:16).
Finally, it is necessary to remember that the Spirit blows wherever it wants (John 3,8) and the event that was initially for a small group of apostles, called Pentecost, could one day occur to all humanity in order to see this clear and clear light. so we will see ourselves as we really are and not what we imagine ourselves to be.