Arquivo para a 'Jornais on-line' Categoria
Some changes on the world stage give hope for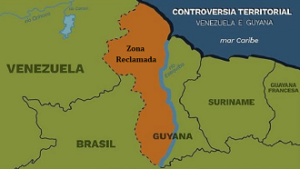 peace, the 5-day truce and exchange of hostages in Palestine, Germany returns to dialogue with Russia and there is already popular pressure for peace in Europe, in Latin America tension between Venezuela and Goiânia and election of the ultra liberal Javier Milei in Argentina, by a greater margin than the polls showed.
What few or no analysts will say, because polarization goes from the periphery of countries to the most independent journalism, is that there is no single solution for either pole and there are errors in analysis and principles at both poles, polarization itself is already a nonsense.
The dialogue between Germany and Russia is certainly what draws the most attention, the last dialogue that was held between the two countries was on December 2, 2022, and this resumption could be a glimmer of hope for a turnaround in the escalation of war in Ukraine and Russia.
On the other hand, the world's greatest hope at the moment is a possible peace agreement that could release some of the 240 people taken hostage in a Hamas attack on Israeli territory that killed around 1,200 Israelis, with signs of cruelty and barbarity, Israel also reacted with brutality and force and a large part of the civilian population of Palestine suffered.
Israel's ambassador to the USA, Michael Herzog, was the one who announced on ABC television that there were "serious efforts" for a 5-day truce in exchange for the release of hostages, and the Qatari government is also working on a possible agreement.
The election of Milei, a 52-year-old candidate, took place by a margin that no survey indicated, he received 55.95% of the votes in the dispute against the government leader and Minister of Finance of the current government Sergio Massa with 44.04% of the votes, indicating that the Argentine people, although Milei is little known, bet on a very radical change, Argentina is in a deep economic crisis.
Several governments recognized Milei's victory, but the ideological division is deep, and there is tension between Venezuela and Guyana (formerly English Guyana, with a rich history of indigenous peoples and internal struggles for emancipation) and although it is a region that has already been an issue in history, the reason for the dispute now is because oil was discovered in the Essequibo River region, which came to be called Guyana Essequiba, with a strong indigenous presence (figure).
After several agreements, in 1904, 19,630 km2 were handed over to the colony of England and 13,570 km2 were agreed with Brazil and to this day everything that establishes the limits between these three countries, there were several previous agreements, in 1966 Guyana became independent of the Kingdom United.