Arquivo para a 'eletronic reader' Categoria
IoT (internet of Things) is there, cars, clocks, medical equipment and other devices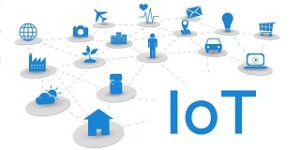 are already on the market, this should grow to the full connection between things that communicate.
According to data from the 5G Americas report "Internet de las Cosas en América Latina" (made in the Spanish language), the concern over excessive regulation may impede the business model, while in Brazil, experts point to the contrary: the need for urgent regulation, Who is right?
Both of them, but it takes a matter of common sense, in general in Brazil it regulates to the shape of the pins of the outlet (a joke, but it is true), while abroad the concern is with security and standardization for everyone to adopt similar measures .
The main concern should go to the sense that it takes a lot of attention not to prevent the advancement of a new business model while ensuring more security, but without panic and exaggeration, nothing is totally safe, but of course it is necessary to adopt measures, more Equipment will mean less security.
According to the 5G Americas report, through one of its director José Otero: "The risk of excessive or ill-conceived regulation could delay the enormous growth opportunities in the Internet of Things. For this reason, it is necessary that the entire ecosystem of actors dialogue and collaborate with regulators on this important technological advance. "
According to a Machina Research consultant, Andy Castonguay, if the fragmentation and complexity of the IoT system and its many technological approaches make the deployment a challenge, it will be somewhat dangerous if regulators are prohibitive in their mandates or if they favor Technologies.
One of the main considerations regarding public policies in the sector should be made considering the sovereignty and privacy of information and for security