Arquivo para a 'Cognition' Categoria
What actually happens if we find the clearing, if through a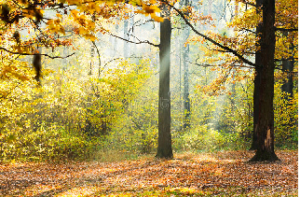 process of changing consciousness, self-enlightenment, we abandon old theories, machinations and "see each other" in his difference.
The answer is in Heidegger himself in his main work Being and Time: "As long as the being comes from the aletheia, the self-unveiling emerges. We call this the action of self-enlightenment and enlightenment, the clearing (cf. Being and time) ".
We have already posted about the difference between aletheia and truth, but now, from the text above, it is possible to unveil a little deeper, the path of enlightenment leads us to a possession that gives meaning to who we are and what we receive: to be. In enlightenment there is a sense of being and performs an ontological path and not merely temporal or spatial, this connection to the temporary hides the original meaning of all space and time, of all times and of all relationships with the world, this is the enlightenment.
It is not my definition, other readers of Heidegger make a very practical reasoning similar to what is done here, for example, the text by Manuel de Castro found on the Web, which states that "in the enlightenment the sense of being happens in us", it is not a matter of chance and there are many other possibilities for this enlightenment, all religions, for example, seek this enlightenment, most philosophers believe they have found it, but what it really is.
I launch the appeal of religions, especially the Christian one that I profess, but I cannot help imagining that the same is possible in others, there is something that can be called "seeds of the verb" and that in some way are present in the great religions, in Christian is the action of the "Holy Spirit".
This node that can unite us to an enlightenment, is the one that "unites us all", is that thought that Edgar Morin said: "it is necessary to replace a thought that isolates and separates with a thought that unites and distinguishes", therefore living in unity with the different others.
The word that speaks of this action through a special gift from the Holy Spirit that made everyone who heard it understand in their own language (one can think of a metaphor according to the possible understanding of each), says the passage (Acts 2,4-6 ):
Everyone was filled with the Holy Spirit and began to speak in other languages, as the Spirit inspired them. Devout Jews lived in Jerusalem, from all the nations of the world. When they heard the noise, the crowd joined, and everyone was confused, because each one heard the disciples speak in their own language ", at some point in our history this can happen.
What is expected is a more fraternal world where the different can live in their dignity and be understood in their own language.
CASTRO, Manuel Antônio de. "Ser e aparência". (Being and appearance). Available in: http://www.travessiapoetica.blogspot.com