Arquivo para August 6th, 2013
The Mozilla enterprise of browser Firefox now no longer sells "open-source" smartphone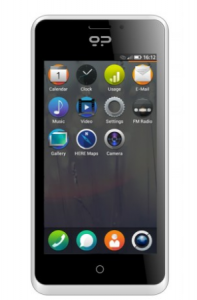 in Spain, Colombia and some European countries, is the first smartphone with Firefox OS, and the enterprise announced that the phone will come to Brazil this year.
The device had been released to developers and hobbyists, called Geeksphone (Geeks is another slang term for nerd), with the propaganda "one-time, limited promotional price" of € 149 / $ 196 ($ 300 without taxes here), but not reported to be sold to a "standard price" via onlin stores, which would be starting in September.
The initial model was called the Peak, with a more robust version called Peak +, double the RAM (1GB) and the latest version of Firefox OS (v1.1).
Specifications, the same for both versions include dual-core 1.2 GHz Qualcomm 8225 chipset, multitouch screen 4.3 "qHD IPS, 8 megapixel rear camera (with flash), 2 megapixel front camera, and tri -band UMTS / HSPA, and a 1800 mAh battery, say have the best battery management and better graphics performance.
The company's marketing is Movistar in Colombia, with two models Fire One Touch, Alcatel, and Open, ZTE, for a price of around 200,000 pesos (about U.S. $ 125).