Estamos navegando pela leitura de Edgar Morin sobre a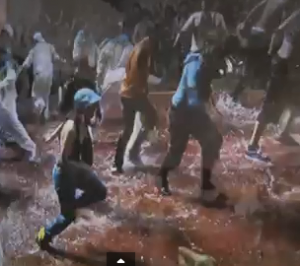 emergência de uma era "planetária" de um mundo que se vê em conjunto, talvez mais unido mas respeitando sua diversidade.
Finalizou na semana passada a feira CES (Consumer Eletronics Show) em Las Vegas, onde estiveram presentes mais de150 mil pessoas, com 3.500 produtos nov os, que iam desde as TVs 4k (quatro vezes a HD alta-definição), drones (aviões teleguiados), carros inteligentes, dispositivos versáteis como máquinas de lavar roupa e outros eletrodomésticos mais inteligentes.
Uma novidade já conhecida mas que promete em 2014, são os smartwatches, relógios inteligentes alguns interessantes e discretos como o Toq, da Qualcomm, outros mais criativos e vistosos como o Galaxy Gear, da Samsung, mas o destaque para os tecnólogos foi o Nabu, da Razer, que muda o conceito de relógio e mais parece uma pulseira com diversas funções.
O outro destaque são os carros mais inteligentes, os recursos mais apreciados são os que evitam colisões durante as manobras de estacionar e sair, mas a tendência de carros sem motoristas parece ser prá valer, pois já estão em testes nas montadoras.
Depois de algum tempo sem muita novidade, os novos chips com processamento gráfico parecem decididos a migrar dos games para os tablets e PCS, a Nvidia promete trazer visuais dignos dos videogames de nova geração para tablets e smartphones. Um com 192 núcleos, o K1 emprega a tecnologia das placas de vídeo Kepler e eleva a qualidade de imagem dos jogos de aparelhos móveis para o nível dos consoles de mesa e PCs.
As TVs 4k já são a muito anunciadas e devem chegar ao mercado nacional este ano, os equipamentos iterativos 3D para games interativos também mostraram um incrível realismo (ver foto).We are sailing by reading about Edgar Morin was the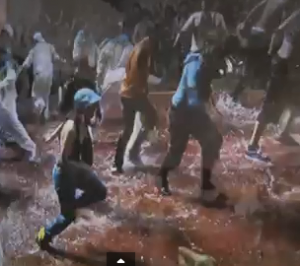 emergence of a "global" era in a world that is seen together, perhaps more united while respecting their diversity .
Finished last week the CES (Consumer Electronics Show) in Las Vegas, attended by more of 150 thousand people, with 3.500 products, ranging from the 4k TVs (four times the HD high – definition), drones (drones), smart cars, versatile devices such as washing machines and other appliances more intelligent machines.
A novelty already known but promising in 2014 , are the smartwatches , smart watches some interesting and unobtrusive as Toq , Qualcomm , others more creative and showy as the Galaxy Gear of the Samsung, but the highlight for technologists was Nabu, Razer, which changes the concept of clock and looks more like a bracelet with various functions .
Another highlight are the smartest cars , the most appreciated features are those which prevent collisions during parking maneuvers and go, but the trend of driverless cars seems to be for real , because they are already testing the automakers .
After some time without much novelty, the new chips with graphics processing seem determined to migrate from games for tablets and PCS , Nvidia promises to bring visuals worthy of the new generation computer games for tablets and smartphones . One with 192 cores, K1 employs the technology of Kepler graphics cards and elevates the picture quality of the games of mobile devices to the level of home consoles and PCs.
The 4K TVs are now much advertised and should reach the domestic market this year , 3D iterative equipment for interactive games also showed incredible realism (see photo).