Arquivo para February 22nd, 2014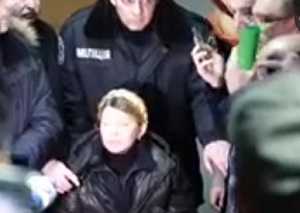 According to the news paper, The Guardian, the photograph came from Yulia Tymoshenko, apparently on board of a plane that was going to Kiev.
Her smile clearly reveals delight at her unexpected release from incarceration.
The parliament approved the impeachment of the President Viktor Yanukovych and called for elections on May 25th.
The protesters remain in the square and there is information that the president is in the city that has border with Russia.