Arquivo para February 26th, 2014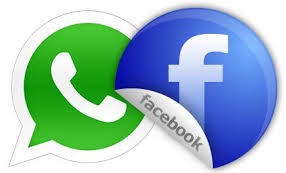 Despite the sale of WhatsApp to Facebook, the services should not be included/integrated, is what says, also one of the creators, Jan Kou, of the application, sold for $ 16 million, as informed in interview to the newspaper Folha de São Paulo, giving examples of other integrations which did not work out, such as Geocities, Flickr and Altavista.
The business executive said that the WhatsApp team is small, with only 55 people, and that the application will continue operating the way it operates today, maintaining/keeping the client´s privacy, their big business brand that has made many people migrate from other messengers.
However, the business executive who helped stabilize the system, which was off the air on Saturday, said the tuition could rise from the current U.S. $ 0.99 per year, which is a bad news.
The application has 450 million users, with the highest daily growth of an application, an average of 1 million new customers every day, and allows you to send text messages, photos, videos and audios by cellular phones.
The users are following carefully to know the changes that Facebook may do. A friend just posted Viber (a phone connection) with WhatsApp.