Arquivo para December 23rd, 2014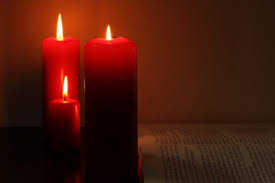 Despite the transformation of Jesus' birth in a party of consumption, a true brotherhood replaced by other groups and closed circles, and even transformation into pure and simple politics, the Christmas spirit endures, there are a lot of people with gestures and actions that resemble love to all, especially those who spend several difficulties, including financial.
Pope Francis referred to the center of the Catholic Church at the Vatican, to have fifteen diseases, highlight the "overwork"; the "mental and spiritual hardening" which "prevents weep with those who weep and rejoice with those who rejoice"; "excessive planning" and "poor collaboration of the disease," but no longer want to religious and Vatican officials a Merry Christmas.
There are several actions that include visiting patients, the actions to collect food and gifts for various entities, remember nursing homes and drug recovery NGOs mobilize generous people who kept alive the true spirit of Christmas.
Yes this may not be the date that was born a different child, but it is important to remember that something extraordinary happened and that even in times of darkness cultural, economic and even religious there is still a light that persists and insists on shining on human hearts .