Arquivo para March 16th, 2015
A great event promises to steal the spotlight of the activists, especially green activism within the world stage: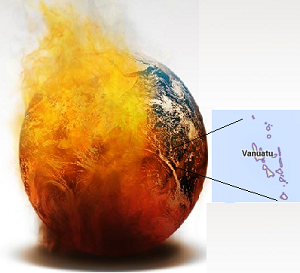 The Climate Conference in Paris, to be held by the end of the year.
The course of the event already provides an official attendance of more people than in Copenhagen in 2009, and popular participation are expected 40 to 50 thousand people from over 95 countries.
Activists promise a "war" with the countries that are reluctant to make the deal.
At the end is expected to act a "Paris agreement" that determines the efforts to contain greenhouse gas emissions of the greenhouse effect that has harmed the planet's climate, this weekend the small country of Vanuatu was devastated by climate effect a tropical cyclone, the chairman asked for help to rebuild "everything."
The UN objective ask activists to be for years to come, to limit the increase of global warming to 2 ° C in, which scientists say can raise current levels of climate growth, leading the Earth's climate to collapse.
Achieving Climate Conference will be between November 30 and December 11, 2015, there is already a flurry of networks, for example, 45 countries´ christians do a Lenten fast to draw attention to the serious situation.