Arquivo para November 9th, 2015
I had a friend with seized smartphone and after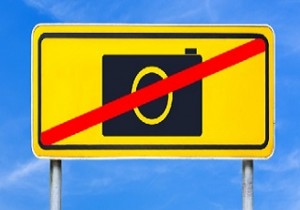 undergoing a humiliation at the police station, thinking that it was sexy photos or something, had his phone confiscated and the girl who found herself offended by his image rights sued.
The subject is intriguing and thought the matter in LibraryCruch site that referred to a public discussion on the subject on the site that made a series of questions related to the copyright of a G + community called Street Focus, including the photographer Jack Reznichi and lawyer Defense Ed Greenberg, who discussed the law SB 79 Arkansas, "the Personal Rights Protection Act," about how they are treated by police photographers in public spaces.
The two authors of the original article that appeared in Copright Zone, recognize the importance of copyrighting the images, how to deal with model releases, and more!
The authors describe in ThisWeekInPhoto four scenarios:
Scenario 1) – Shooter takes a walk through the zoo, photographing what catches the eye. The wild kids, the tame animals, the monkey house, and the cotton candy.
You can shoot all you can see. But what you can use it for becomes the fodder that photographers argue about endlessly and what lawyers litigate.
Scenario 2) A bride and groom's first date was at the zoo and they want you to shoot the wedding party there. This is easy. Do not try and go commando. Do not just show up at the zoo and shoot away
It's an easy phone call to the zoo's public relations office. You'll find out exactly what its policy and rules are. You may find out that they love doing photo ops like having twenty people at the zoo doing their wedding photos. There may be a fee or a donation/contribution to the zoo, likely tax deductible, required or suggested. A donation may buy you priceless cooperation beyond your dreams.
Scenario 3) You are a photojournalist with real press credentials. And we mean real and legitimate press credentials, from a real news organization. Not press credentials that came from the back pages of a comic book. You can photograph and use anything in a story that is news worthy or of public interest.
Scenario 4) You have a commercial assignment that needs to be shot at a zoo. Simple. Anything short of a written, comprehensive agreement specifying date, time, location, insurance, etc. signed by the parties will not suffice-period.
Hopefully this information will keep you from messing your shoes in elephant poop.