Arquivo para August 14th, 2017
Amazon again shakes up world markets, now tickets, offers appear both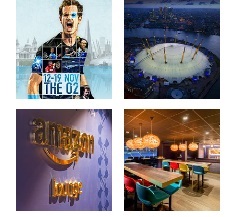 on the American site and in United Kingdom, traditional ticket sellers are threatened, such as Ticket Master who saw their shares plummet on the American stock market.
It will take time to get to Brazil, but the future awaits us, what happens is that a series of events and local sales promotion, which means jobs and some money circulating in the places of the events, can be subtracted and generate more monopoly for the A site that initially sold only digital books, is now making headway in other markets.
But traditional event ticket sellers are guilty, the abusive fees they charge for sales can reach 10% at large events and events that quickly deplete tickets, without the assurance that these tickets may fall into the hands of money-changers.
One of the controls that can be observed on Amazon is the limitation of the number of tickets per payers, as they are usually registered in the site this control can be effective, of course unless they use a large number of oranges, but all must be "registered" ".
At the English site for example, you can see the ATP 1000 Nitto Tennis Finals (photo), from November 2 to 18, as well as the GlobeTrotters show, the June 2018 event, the Glastonbury Festival in New Castle, Cardiff, Manchester and Glasgow called El Sheeran which involves music, performances and theater, and many others.
The market will shake, in the stock markets already stirred falling stocks of companies that sell tickets.