Arquivo para December 29th, 2017
Mudbound, Tears on the Mississippi is one of my favorites, of course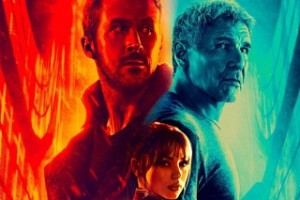 not yet released in Brazil (scheduled for February 22), but the theme attracts me and perhaps also get ahead by addressing the unprecedented theme of racism and feminism during 2nd World War, has in the cast: Garrett Hedlund, Jason Mitchell and Carey Mulligan.
Annihilation is a film in the line of Ex-Machina, which impressed critics a lot (it only will be won special effects), now after the great success of Ex-Machina: Artificial Instinct (Oscar winner for best special effects), director Alex Garland prepares another science fiction, about a biologist participating in an experience in which the laws of nature do not exist, in the cast are Natalie Portman in the lead role, alongside Oscar Isaac, Tessa Thompson, Gina Rodriguez and Jennifer Jason Leigh.
One of the good old films forgotten last year was The Lobster from the Greek Yorgos Lanthimos, perhaps being one of the writers and directors of the most creative contemporary filmmakers, now with a family drama may have some chance, with a partnership with Colin Farrell in this new mix of drama and suspense, about a surgeon and his wife (Nicole Kidman), transforming the life of a troubled family, the Sacrifice of the Sacred Deer is scheduled to launch in Brazil on February 8.
A film that may surprise, is The King of the Show, by unknown director Michael Gracey, a digital effects expert, but the film is about a circus that charmed the US Barnum & Bailey, just the story of PT Barnum with good actors Rebecca Ferguson, Michelle Williams, with the special effects and the visual of the time is a good promise.
He was expecting something for Blade Runner 2049 (from director Ridley Scott), Harrison Ford repeating the role 35 years later, K (Ryan Goslind) and Joi (Ana de Armas) (photo), but the cult movie plus and box office less, has few chances, perhaps a tribute to the whole of the work for Harrison Ford, I continue to cheer, is an epic of fictions.
I am out of the Glamour of the best actors and actresses, directors and co-stars since the "white" Oscar of 2016, I consider the indications more politically correct and not artistically correct.