Arquivo para October 5th, 2018
Naïve (ingenus in Latim) comes from ingenuus, that is, free from birth, the naive does not have malice,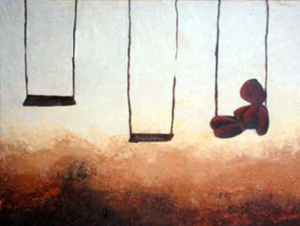 it is a quality, especially for children, but of these we must say innocence, there is no acquisition of knowledge and experience, yet a capacity to discern between evil in day-to-day attitudes, those who vote are not innocent.
Perhaps some naïve, but without excuse to cooperate with what is confessedly hateful, disrespectful to the human being whatever race, belief or party, what can be seen is that general disbelief can lead to attitudes that do not perceive malice and cunning.
It is important to keep from childhood some purity of feeling, a belief in life and in people, but it is dangerous if maturity does not come and cruelty is not perceived.
Words, behavior, and even people's gaze can say a great deal, it is unacceptable, so that adults, who are the people who vote, do not perceive malice. It is a fact that we have reached a point of social, moral and even affective imbalance, which cannot admit is that this justifies violence of some kind, which offends everyone.
Let's make an option, which should last 4 years, the structure of the country will be decided now.
Any violation of fundamental rights, of opinion, of coming and going, of civil rules will be unacceptable, and will certainly be opposed by many Brazilians who have fought for democracy.
We also hope that a probable second round will bring more debate on the proposal and what the program of the candidates for the second round is, and we will overcome the confusing stage of debates in this first round of the Brazilian election.
May we still look upon the innocence of a child and wish him the best future.