Arquivo para 2019
Josefa d'Ayala and Cabrera, a Josefa d'Óbidos (1630-1684), daughter of father,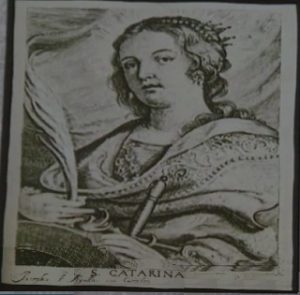 painter Baltazar Gomes Figueira. and Spanish mother D. Catarina de Ayala Camacho Cabrera Romero, noble Andalusian.
The father is in danger in Seville in 1626 to follow ephemeral military career. Josefa was the first daughter of her eight children, having been patronized by a famous Sevillian painter, Francisco de Herrera, el Velho. who is the master of Josefa's father in Spain.
The return to Portugal of Baltazar and D. Catarina, in 1634 (until then made in 4 years), is not a case that the woman returned with her parents and a sister Luisa (born in 1632).
He will probably stay in Seville during his childhood with his father. Juan Ortiz de Ayala, collector and amateur of Fine Arts and his godfather Francisco de Herrera.
Josefa meets the family in Óbidos in 1647. It will be in Coimbra, that realizes its first work: the engraving "Santa Catarina", signed by Jozepha d'Alla. Coimbra 1646.
It was important for Josefa to stay in Coimbra, in the Augustinian Convent of Santa Ana (1644-47), since it was a great source of information and instruction in the seventeenth century.
It will have been through the office of the father or the convent that Josefa de Óbidos will have had access to an engraving of Italo-Flemish origin, available free of charge in an office of any medium painter of the time, or in the library of any convent.
A short video of RTP shows the work of Josefa de Óbidos:
http://ensina.rtp.pt/artigo/josefa-de-obidos-1630-ou1634-1684/