Arquivo para February, 2019
Mankind has always used shadows to make paintings and to open glades other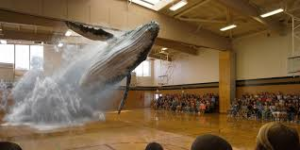 than for its contemporaries, at least for future generations and for their fellows, the cave paintings, now with the Cavern of Chauvet dates back to 32 thousand BC, can demonstrate this. There are a few ways of writing, and some new ones have been thought by Vilém Flusser, who wrote while speaking of the masks: "The software artist's mask has not been available for a long time. There may be different levels of creativity. Maybe being a writer will be different from being a software expert, and then perhaps inventing the writer. In this respect, we have prejudices with which to break." (Flusser, 2014, p.191).
Since Plato's Myth, the idea of ​​a clearing was theorized by mankind, it is different from cave man because it involves a level of intentionality and creativity as Flusser wants, and more recently the Enlightenment is nothing more than this quest. Heidegger drew attention to the world view, the Weltanchauuun, a set of cultural values ​​that build our vision. The central problem of the clearing is that it can be linked to the senses, so it was for the empiricists, but the fourth dimension (already proven) and other superior ones (that may be) give a new dimension of what this vision is now, with virtual realities, increased and mixed this may be even higher.
There will be no lack of fatalistic and apocalyptic, lacking Flusser's humility, but immersion is already under way with mixed reality, for which various environments are available to the conventional public, since the word lay can be misinterpreted, 3D viewers and software for creation are available in environments made available by tablet and smartphone manufacturers.
It's true that just as the new media: internet, web, chats, Pinterest and videos have changed our vision of how to see things, does not mean that changed the world view, but seeing beyond what the senses see we are at least expanding our "sensations," as Marshall McLuhan wished, in explaining the passage of circular houses, explains by giving an aid to anthropologists: "In the same way, the visualist may not see much difference between the TV film, between a Corvair and a Volkswagen, because the difference lies not between two visual spaces, but between a tactile space and a visual." (McLuhan, 1964, p. 145).
Flusser, V. (2014) Comunicologia: reflexões sobre o futuro. São Paulo: Martins Fontes.
McLuhan, M. (1964) Understanding media: the extensions of Man. New York: McGraw-Hill.
The same thing happens now with virtual reality, the augmented and the mixed, nor the moment with the greatest potential to become popular, because what changes is not the field of vision, but the empathic relationship that these media possess, adults may not understand, but to young people this is immediate. An entrepreneur and virtual reality expert explains this empathy, Thong Nguyen's TEDx is very interesting: