Arquivo para April 9th, 2019
Following a great development of the idea of the Polis, the next movement of thought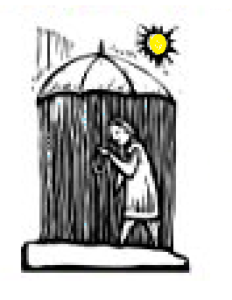 goes into interiority, Aristotle had been the preceptor of Alexander the Great, who built the first great empire of antiquity, but then came the Roman Empire, the polis was confined in ideas about law, wars of conquest and finally the Roman pax, which was the surrender to the great empire.
The thought will confine the interiority, Warburton will call the chapter on Garden Epicurus, because he ran his school in a house with a garden, and his basic ideas was how to make the philosophy practical to make life happy, the practical was so rules of how to work inner issues, and between them avoiding ideas about death.
A second school that emerged in this period were called skeptics, for their indifference in many relevant matters, or Stoics because they met at the gates of the cities called "stoa", hence the name of the school.
The basic idea is captured by Warburton as: "Our attitude toward what happens is within the limits of our control, though whatever happens is not."(Warburton: 2012, 32).
To a birth of reason, because the Stoics believed that we should not feel sad about something wrong that happens to us, when we are deceived or have emotions that would hinder our thinking, we should always eliminate it completely.
Thus, if contemporary philosophy can be said to be objectivist in the sense of the subjectivists, the influence of Cicero on the Enlightenment is recognized, especially in Locke, Hume, and Montesquieu.
Finally, Augustine's view of Warburton as that which all reality as "puppets" of divine thought, nothing more unjust, Augustine tried to free himself from the Manichean thought that imprisoned him in a struggle between good and evil, and his conversion to Christianity was just that cristianism isn't manichaeism view of life.
I know that even Christian scholars see it that way, and Manichaeism is still an influential part of religion.
Warburton, N. Uma história da filosofia. São Paulo: LP&M, 2012. (in portuguese).
The philosopher Massimo Pugliucci has interess in stoicism and explain this thinking:

.