Arquivo para April 12th, 2019
It is not illusionism, pure utopia (Thomas Morus's Utopia is the desire for a world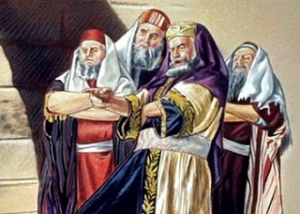 with fairness), it is about understanding and respecting the mystery, of being aware that we do not know everything. It was not Einstein, but Heisenberg who first announced the quantum theory, which inspired Dali in his Mystical Manifesto, which changed the idea of ​​science, space, and time.
The image of the real black hole is just the tip of the iceberg of a mysterious universe, which surprises us and shows us our limitation.
Much of the contemporary regression is the incomprehension of cosmology and cosmogony, which in a different way are present in all cultures and religions.
Scientism, determinism, and materialism wanted to abolish the subjective thinking of cosmogonies, but it survived, and the discovery of the black hole is the enlargement of scientific cosmogony.
Says the biblical Reading (Lk 19:40) "if they shut me up, the stones will speak," in the passage that the religious themselves asked Jesus not to speak of his eschatology, his mission and his end in the hands of the powerful. The quantum computation is explained by Shohini Ghose in 10 minutes: