Arquivo para May 3rd, 2019
It seems distant the discourse of the world of life and intentionality, for idealistic thought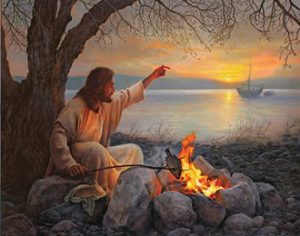 would be because it is not, it is not about having the intention to go to the knowledge of the object and to have its possession, the important thing is not to separate them, intention is consciousness of the object.
Putting it more precisely, and using the Greek terms, this duality is the relation between the (morphé) form and the matter (Hylé), the use of the Greek concept is because we enter the intentional layer of the lived that is present in the world the form.
Husserl updated these concepts in noema and noese, this being the intentional act as the set of subjectively oriented experience of the object, what we call information and the first is hylético data (the Greek concept), which can be updated as cognitive experiences, this is that they become knowledge independent of their facticity or materiality in the modern sense, which is different from Hylé.
The intentionality as consciousness Husserl met her with his master Franz Brentano and he took it from Thomas Aquinas who in turn took it from Aristoteles and Saint Augustine. It is important to understand that awareness of something does not mean truth in Truth and Method Hans Georg Gadamer gives a long speech on this.
Although it is not correct to say that Aquinas is Platonic, the spiritual substance that exists in Plato and Augustine is maintained, as the conventional vision of soul, so soul is morphé, form of the body, it is it that communicates the act of being.
In the biblical passage, there are others that refer to recognizing Jesus in breaking bread, he is not known by his material form in the physical sense of the present, but by his act of being, in the passage of John (21: 1-19) after they have gone fishing without fishing, Jesus appears to him and asks if he has something to eat (they do not recognize his form), then they send the fishery and fish again, there they recognize his being by his intention and finally they go to eat together and with the coals already burning Jesus says to them: "Bring some fish that you have caught" (John, 21: 10).
The three strange facts in this passage, they did not fish for anything and then they succeeded, they did not recognize Jesus by his form but by his experience (He orders them to fish and he breaks the bread) and Jesus eating (He is not more in world of form, He resurrected).
At the end he asks Peter his intention and says "You love me", He said about the all experiences of intentionality.
The contemporary world seeks to create narratives and facts to reaffirm them, but has difficulty with its materiality that unite form and materiality, remains in the dualism.
The intentionality is a property not physical of the mind, see this vídeo: