Arquivo para December, 2019
It is a notorious fact that the idea has gradually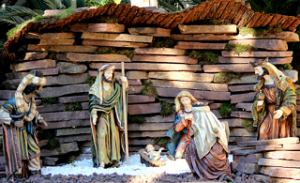 changed, symbols like Santa Claus and even gnomes, snow that only exists in the northern hemisphere, in the south is very hot, changed the original meaning where families gathered to live a joyful and fraternal moment.
However, solidarity, the remembrance of the poor, especially children, can still be seen to persist, campaigns are organized in various ways and thus recall what in the Christian sense was a poor child, born without a place for childbirth, practically a migrant for the persecution of Herod, but with recognition of shepherds and kings from the east.
The deepest meaning is that in the human soul lies a hope of peace, of the distribution of wealth, of the struggle against the impoverishment and the coldness that gradually pervades the planet, only the struggle for power and fortune. in last week's posts) seems to have stolen the dream space of a more humane world for all.
Even though it is a localized date, which seems to be false for what you live for the rest of the year, I think keeping the flame of true love for those who suffer and for humanity is fair.
In companies and public spaces solidarity resists the temptation of luxury and power by those who think little or nothing about the majority of the suffering population, in Japan it is the custom among Christians (who are a tiny minority) to visit hospitals in some Brazilian homes.
The gathering of relatives and friends is common and made with a certain reminder of that true meaning.
Overcoming hatred, indifference (in many countries this is practically a social reality) and slowly changing the hostile, cold and insecure environment that is becoming the heavy and unfriendly social climate for change is important, even though it seems like a one-off effort. unproductive.
The anguish (we remember the philosophical sense) and the frustrating social environment can make room for new dreams and think of a healthy possible future for all humanity, while remembering that nature is part of this scenario, and sincerely wish for a simple Christmas, humility but true in heart and feelings.
Dreaming of the birth of a generous future for all humanity is a possible, achievable dream.