Arquivo para March 25th, 2020
The psychologist Carl Jung gives an expanded sentence of what many have already said,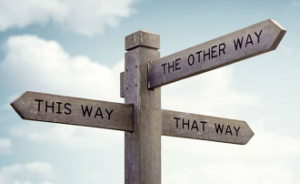 among them Gandhi: "You cannot hurt the other without hurting yourself", thus also added Jung: "he who heals the other, heals himself", in times of pandemic it is good to think this.
Fools say, the older and the sick are the group at risk this would happen, but more people infected and greater is the social contagion, and more people outside the "risk group" are affected, we are at an exponential moment in the Americas, it's time to take care of yourself.
The economies are collapsing it is true, but along with it the idealistic models that have been in crisis for a long time, the agony came due to the fragility in which they found themselves, it is not this or that model, all current models are centered on "Economy" and development, sustainable development was invented for a time, but nature has shown that this model is unsustainable and resources are exhaustible.
Let us return to disease, the source of current blindness, and the prolongation of the cultural crisis and night of God, the appeals and prophecies are not lacking everywhere, they want signs and miracles as in the Jewish culture of the time of Jesus, but the sign is there and it is the blindness that prevent us from seeing.
The crisis was in the media, or in networks that are different things, now they are the lifeline to keep in touch with the proper distance, to keep companies and schools running, they were not evil.
Of course not, the loss of relationships does not depend on the means (the media) we use, and putting ourselves in a network now seems clearer, it is putting ourselves first in front of those closest to us, taking care of and taking care of them, things that we remember to do for our grandparents, who seemed closed and backward.
Saving the economy even if people die, that is the foundation of a world where, at bottom, the economy that everyone was concerned about, maybe a minority really thought about the well-being and balance of life lived in essence, without luxury and with a certain " comfort".
Due to the circumstances we have to think like this, after all the oecomicus (in Greek: Οικονoμικός), by the writer Xenofonte is a Socratic dialogue that deals with the domestic economy and agriculture, yes the economy has evolved, but nobody should have lost its origins, after all no one went to the malls, but to the markets to buy food and be able to #StayAt home.