Arquivo para August 7th, 2020
Peter Sloterdijk wondered if a Europe destroyed by war in 1945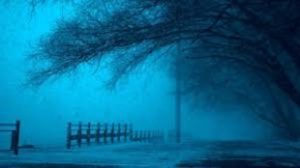 could be seen as a metaphor for a modern empire and enlightened on the eve of a new century, it was a more optimistic environment of that time, but the philosopher had already predicted the violent turn of American politics and a possible world crisis.
The pandemic appears to have united Europe, except for the Kingdom that claims to be united, but it seems that it is not, a recovery policy that sustains the "domestic" economy, that is, those companies and businesses that traditionally support different European nations may have a new injection of spirit (and money) to recover.
Sloterdijk's book If Europe Awakens, from 2002, had despite some optimism of a "new Europe", the idea that Europeans do not turn to their historical-philosophical foundations to seek an orientation based on a "mitomotricity" that goes from against the founding myths that resulted from cultural, philosophical and political splendors that Europe considers itself heir, but can we think about this after a tragic crop of totalitarianism and world wars?
Edgar Morin prepares his world about the pandemic and despite all expectations, he always so optimistic now seems not to be, in an interview in November 2019 he stated that although "we walk like somnambulists towards a catastrophe", he did not leave one tip of hope "resisting the dictate of urgency … hope is near."
However, the climate is gloomy, with clouds hanging over China and the US, and relations with Turkey and part of the Arab world that is not so friendly with the West, what answer a boiling world may have, is the question that remains.
The spirits are high and the society of speed and fatigue does not seem to have given much space for a break, even though the pandemic imposing this on everyone, after 6 months it seems that there is no more balanced policy that convinces citizens to civility, compassion and solidarity.
In the midst of a rough sea, the disciples when they saw Jesus walking on the waves shouted "it is a ghost", but soon He said to them "Courage! It's me. Do not be afraid!" (Mt 14,26-27), the crisis is for the brave and the visionary, that leaders and leaders really fraternal and solidary help us in the post-pandemic and in a world with dark aspects.