Arquivo para October 26th, 2020
All vaccines are in the testing phase, only the Russian vaccine with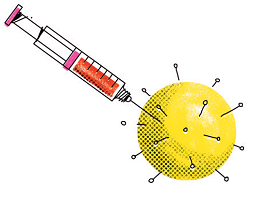 its mega emperor Putin has approved vaccines, but no one trusts it.
The American group of Modern biotechnology, one of those conducting tests in phase 3 in the United States promising results for December, was asked in September to give more transparency in its reports, almost always delivered to the government in a "confidential" character, reveals the pressures on the FDA (American Medicines Agency) because the election is close and could favor the government, but the company itself does not believe in short deadlines.
Another laboratory at Pfizer, one of the most promising vaccines, sparked controversy this week due to the infection and death of one of the people recruited for testing, a Brazilian volunteer who died, but according to the Bloomberg website the boy was in the group of test placebos and did not receive the active dose of the vaccine.
Clarifying the tests are called double blind, that is, neither doctors nor patients know which version was applied, in some a placebo is applied and in others the vaccine itself, this being one of the most reliable forms of testing, only in cases such as this from the death of a volunteer the dose is revealed.
The controversy of the Chinese vaccine, still without approval and with a deadline for October 2021, is one of the consequences of the politicization of the vaccine that we already warned in last week's post, social polarization makes any issue, even those that should be everyone's concern. regardless of ideology.
The problem of mandatory vaccination must be dealt with democratically, and the controversy does not help the public consensus, which in this case is already unlikely, the politicization of the issue is regrettable, judicialization is even more regrettable, I remember the case of drug addicts whose involuntary hospitalization has not been approved.
The testing phase, according to experts and the WHO itself, should continue for 2021, any premature anticipation of the vaccine will be as serious as the pandemic itself, and the result can be disastrous and subject to lawsuits.
We hope that the vaccine will come, that there will be a worldwide consensus on its validity, that the politicization of the theme will decrease and that we can emerge less polarized from the pandemic, is an altruistic theme, but we need to hope for a better humanity, if not so much suffering in a disastrous year that it was worthless.