Arquivo para October 30th, 2020
All contemporary argument about happiness when it does not go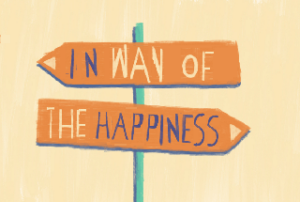 down to the bottom of barbarism, is to link it to consumption, material goods and pleasure.
That is why beatitude has distanced itself from happiness, although in the western roots of classical antiquity (Eudaimonia) it is common, in "Ethics to Nicomachus" Aristoteles establishes: "As for his name, the majority is practically in agreement: happiness calls him, both like educated people, assuming that being happy consists of living well and being successful ", but clarifies in another point that it is not wealth:" Life (…) dedicated to trade is against nature, and it is evident that wealth is not the good we seek; in fact, it exists only for profit and is a means to something else ", but at this point it will say that it is pleasure.
The question arises as to what is the end of this search, whether it is success, honor, recognition, in the end what we perceive is that "If, in fact, the good were one and predicable in general, and subsisted separately, it is evident that it would not be achievable or achievable by man; but that is precisely what we seek ", what is this end.
In any eschatology we perish and if death is only a tragic and final end, it would be good to make the most of this life and even values ​​such as honor and success would be worthless, only if these resulted in the end of "pleasure", and not it is then humility, compassion and participating in the happiness of others are beatitudes that also result in our own happiness.
Thus, those who seek only their own happiness in no way favor their own since they have no occasion to share and selfish pleasure is only partial happiness. hedonists try to deny it, but those who really experience it guarantee that there is a balanced and always present happiness, joy and peace for those who practice it.
The Sermon on the Mount is a classic for those who believe and may well serve as a meditation for those who seek effective and full happiness:
the poor in spirit
those who cry
the humble ones
those who are hungry and thirsty for justice
the merciful the pure in heart
the peacemakers
those persecuted for the sake of justice
For these will be comforted, they will receive the land as an inheritance, they will be fed up with the justice that will finally be achieved, they will have mercy and will be called "children of God", for those who believe in the greatest beatitude, it was the central and eschatological truth announced for all the humanity.
History will either go there or we will have a crisis process much bigger than the current pandemic, than the horrific cycles of war, and not be happy.