Arquivo para December 1st, 2020
While the West suffers from covid-19, the east in the midst of the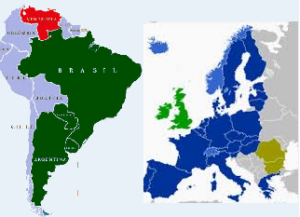 crisis continues to show signs of vitality and strength, formed a bloc of 15 countries with China, South Korea, New Zealand, Japan and Australia ahead, called RCEP (Regional Comprehensive Economic Partnership) was signed at a regional summit in Hanoi on 11/15, although the conference was online.
One of the objectives is to progressively reduce tasks in key areas in the coming years, in addition to the countries that were part of the Asian ASEAN treaty, Brunei, Cambodia, Indonesia, Laos, Malaysia, Myanmar, Philippines, Singapore, Thailand, Vietnam, bloc has half the world population and almost 40% of the GDP of the entire planet.
In addition to the pandemic, the West is struggling with polarizations, crises with minority and racial rights, a degrading moral environment, in which corruption is only part of the whole structural gear around it, with an increasing presence of migrants from the whole planet, but especially the Arabs, who have a very different culture.
The Eurozone will have to strengthen ties to get out of the economic crisis imposed by the pandemic, the departure from England that ends in December, still has unpredictable effects also for England, but the conservative government has managed to impose itself in the midst of the pandemic and prepares the first mass vaccination in the west.
In Latin America, the step taken by Bolsonaro from Brazil and Fernandez from Argentina to hold the first bilateral meeting is still encouraging, but the call for cooperation from the Brazilian government's armed forces and the request for collaboration on the environmental issue despite of the diplomatic touch also represent a provocation in what the presidents believe.
The elected government of Bolivia, supporter of the deposed Evo Morales, tries to break the isolation by inviting the opposition leader of Venezuela, but used the Bolivian flag and Whipala, symbol of the indigenous peoples' congregation, in the liberation party of the state of Potosi.
The call for cooperation and the formation of a cohesive Mercosur bloc is difficult to leave the paper for concrete measures where cooperation, respect for political and cultural diversity, and cooperation across borders is a step taken as in the East or in the still fragile European Union, agreements of the Americas, as was the proposal of NAFTA, if they go forward with Joe Biden they must be a very slow process