Arquivo para December 14th, 2020
Amid the growing controversy of the vaccine, as vaccination approaches,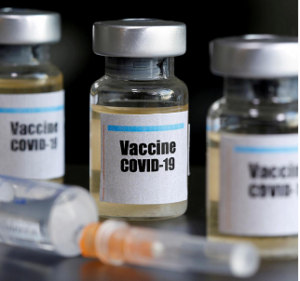 some clarifications are needed, meeting on November 10 the collegiate body of the Brazilian National Health Surveillance Agency (ANVISA), in which it is highlighted that it is destined to a "group previously defined".
Still according to this agency, no laboratory had requested, until that moment, the use of vaccines, even though the agency has already defined the requirements for the request for "temporary" use.
What is considered temporary and emergency use is foreseen to face the pandemic.
A document entitled "National Plan for the Operationalization of Vaccination" against covid-19 was delivered Saturday (12/12) to Brazilian Minister Ricardo Lewandovski, rapporteur of actions that speak of the mandatory vaccination, by the Union's attorney general José Levi, according to the Brazilian National Agency .
The 93-page document is divided into ten axes, specifying the target population, the vaccines already acquired and those still in the research phase, the operationalization of the vaccination, the logistical scheme and the communication strategies for a national campaign.
The vaccines that are under acquisition by the government, according to the official document, are Fiocruz / AstraZeneca, 100.4 million doses in July 2020 and then another 30 million doses per month in the second half, Covax Facility 42, 5 million doses and Pfizer under negotiation.
There is no date for the beginning of the vaccination, while the number of cases is growing, the hospitals are getting crowded again, and the control of bars and restaurants seems inefficient during the Christmas season when the business is busy.