Arquivo para December 28th, 2020
So said the STF (Federal Judges in Brazil), however the final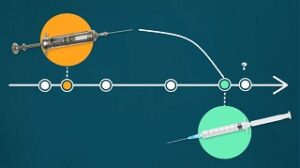 phase of testing the Chinese vaccine Coronavac in Brazil will only have the report released on January 7, informed the Government of the State of São Paulo, the Pfizer vaccine used in the United Kingdom since December 2 and thousands of Britons received the first dose of the vaccine, the company released detailed data from the testing phase that have been validated (checked by the scientific community), in Brazil CoronaVac has not yet.
The Pfizer vaccine is already authorized in the United States and is expected to be in Continental Europe, Argentina adopted the Russian vaccine and will start vaccination on Tuesday (12/29).
Vaccination campaigns against covid-19 started this Sunday in the European Union (16 countries have already authorized a total of 27), and in Russia Sputnik has been applied since December 5, but the testing phase has been run over.
If it is true that there is ideologization of the Chinese vaccine, it has two sides, because its approval is not following the traditional paths, if Anvisa is unauthorized, this is a matter for the STF.
Since November 9, four laboratories have announced that their vaccines are highly effective: Pfizer/BioNTech, Moderna, AstraZeneca / Oxford and the Russian state institute Gamaleya, AstraZeneca announced this weekend that it has a medicine to cure already infected patients, of course this is yet to enter the testing phase.
AstraZeneca is the cheapest (2.50 euros / $ 3 a dose), Moderna and Pfizer / BioNTech have a logistical problem as they must be transported at low temperatures of -20ºC and -70ºC.
Experts claim that side effects exist, several newsletters give this information, highlight in Brazil to Isto é Magazine, and abroad the AARP Foundation that helps American retirees.
Only Brazil (officially the State of São Paulo and the city of Rio de Janeiro), Indonesia and Turkey are buying the Coronavac vaccine, we all want the vaccine, without scientific criteria the political polarization again does not clarify anything, the vaccine it must be tested and approved, the data must be validated by the scientific community and by regulatory agencies.