Arquivo para December, 2021
There is no quantum leap from one year to another, it is a day of a year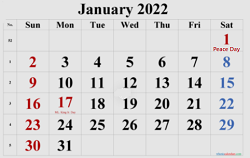 that succeeds on the first day of the following year, although for fiscal and political purposes the last day of the year is for economic and fiscal balances, and the beginning of a new one budget for the coming year.
Traditionally, the first year is also the day of Peace, and in Christian cosmogony the visit of the Magi (non-Christian) who visit the child-God who was born and flee from Nero's threats is also a reference to dialogue between peoples.
Yesterday was marked by a bilateral conversation between Joe Biden and Vladimir Putin, requested by the latter, according to CNN, on the agenda although it was said that they are "bilateral diplomatic relations", there is tension in Ukraine due to the concentration of troops in the country. border and the so-called Bucharest Nine, nine NATO nations (Romania, Poland, Czech Republic, Slovakia, Hungary, Bulgaria, Estonia, Latvia and Lithuania).
Any advance on Ukraine would mean a NATO response through the Bucharest Nine, but global involvement in the conflict is not impossible, so this dialogue is of fundamental importance to keeping the peace.
Our greatest hope is the end of the pandemic, but we have the threat of the new strain and also of the H2N3 flu whose vaccine is ready and working, so a good vaccination campaign that covers the entire population is essential, now with a view to co- immunity, that is, that all countries have a vaccine available, with the help of the WHO.
The omicron variant advances, however, preventive measures are not being taken, whether due to the depletion of containment forces (the population is tired of the restrictions) or due to the political weakness of governments, or due to a denial, now structural, that advances , since "vaccines don't work" is partly true, but they limit the severity of infections.
The ecological balance cannot be forgotten, it is necessary to make significant progress in this direction, political change is not enough, it is necessary that they promote structural changes.
With all this, it is necessary to have hope, it is necessary to fight and always have something good in front of us to think, act and show solidarity with those who suffer.