Arquivo para January 21st, 2022
José Saramago expressed this about the opinion that people have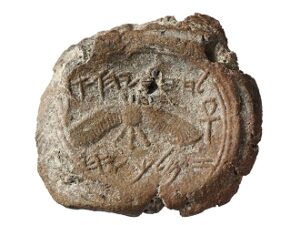 on different subjects: "The problem is not that people have opinions, this is great. The problem is that they have opinions without knowing what they are talking about", in times of social media it is very common to repeat illustrious strangers because they said an impact phrase, but when it is placed in an appropriate context or if one penetrates the subject in question, one can have a more sensible opinion.
Everything is controversial today and in a way almost everything has become mere opinion, the doxa of the Greeks, in this context the problem of language is extrapolated and empathy is increasingly rare in everyday language, if the problem at the origin of modern society in classical antiquity was sophistry, everything was argued just to please the ruling power, the problem today is to see this disseminated in everyday language, care with language, respect for others and respectful listening must be part of empathic language.
It is not just central politics that has deteriorated, or democracy that has gone into crisis, the choices of savior leaders of the homeland, the little discussion of the de facto problems that affect the population, in full pandemic expansion little is said about effective measures against it. , just to give a serious example, the whole problem seems to be the vaccination of children, which is undoubtedly urgent, but everyone has several cases of family or close infection in the neighborhoods where they live.
Re-educating everyday language, reintroducing respect for any citizen, of any race, color or religion, should be a common effort to improve social empathy.
Even in religious language, previously extremely respectful and loving, a more separatist and isolationist conception seems to evolve where the different is isolated and frowned upon.
It is necessary to find space, time and place where the first truths can be spoken, where the original cultures can manifest and be heard.
In many cultures, religions and theories there is a central node there where the deepest truths are spoken.
The biblical passage in which Jesus reveals who he really is and what he came to should be the central point of analysis of his language and his mission, went to Nazareth, the city where he was raised and could be seen as an ordinary person, an empathic attitude, going the synagogue on the Sabbath day they gave the book of the prophet Isaiah (Is 61) and there he read: "The Spirit of the Lord is upon me, for he has anointed me to preach good news to the poor: he has sent me to proclaim the deliverance of the prisoners and, for the blind, the recovery of sight; to give freedom to the oppressed, he sent me to proclaim a year of favor from the Lord", closed the book and then surprised everyone by saying: "Today this passage of Scripture that you have just heard has been fulfilled" (Lk 1:14). -21) (In the photo the signature of the prophet Isaiah, National Geographic).