Arquivo para February 21st, 2022
While bets on a fall in Covid-19 continue, we emphasize that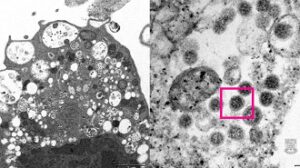 it would be safer to think about a second semester in relation to protocols in particular for distancing, the death chart shows a blur this month (see chart), and the study on the new omicron variant BA.2 are still in their infancy, and the WHO is investigating other subvariants, although BA.2 has been the main one in the increase in new cases, in the state of São Paulo 3 cases have already been detected.
It is being called a "stealth omicron" (stealth) because it manages to escape vaccines, with lower severity, but the subvariants are still being studied, both the severity (which for now is lower, but still lethal), while if observes in this month of February the Ômicron is dominant and an increase of those of the subvariant BA.2.
While most studies point to less seriousness, scientists from Japan from the University of Tokyo, Kumamoto, Hokkaido and Kyoto point out that the subvariatne may be more aggressive than the original, because it affects the lungs more severely, and we already know that this has been the case. more serious factor, and therefore called SARS-Covid (SARS, Severe Acute Respiratory Syndrome).
Kei Sato, a researcher at the University of Tokyo who conducted the study, argued that the most important thing at this point would be to monitor more closely and "establish a method to detect BA.2 specifically would be the first step" in many countries, as we had already posted. have a "new" testing policy in this case.
Many cases are not counted because there is no mass testing and many are asymptomatic.
If we look at the data from Denmark where BA.2 cases are very high (data from Our World in Data) we observe that the number of hospitalized (almost 1,500, 33 in ICU) and deaths (33), is a reference if not we take care to avoid a new generalized infection, once the omicron is spread, despite the authorities not reacting.
We continue to ask for a clearer protocol, with distance and a policy of avoiding agglomerations, but it seems that for political reasons this has been abandoned.