Arquivo para December 31st, 2022
Where we will go depends on us, on a healthier, more fraternal environment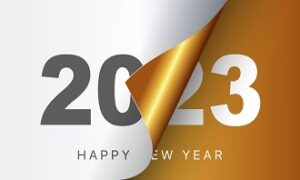 where men desire and build peace.
Not only because of the pandemic, because of the economy and wars, the social environment becomes toxic, it is in micro-relationships, in cultural and even falsely spiritual propaganda, that the new is built or destroyed.
We talk about violence, we indicate some readings to understand cultural aspects (we indicate Zizek and Darlymple), technological with the very brief introduction of Margarete A. Boden and spiritual (we indicate Anselm Grün), but there are many other serious authors (it is necessary to separate superstitious, fatalists and soothsayers in this field), many of which indicate a great civilizational danger every year that begins.
Anselm Grün quotes in his book Aristotle: "Joy is an expression of the full life" and says it is characteristic of "those whose activities are not blocked by internal or external factors" (Grün, 2014, p. 15) and thus we also find joy in times of tension and anger, and we make room for the hopes that can only spring from a full life and its social exercise.
Zizek, in a broader sense, often defends violence in a more conscious way, states that: "Not even in the field of politics should we aspire to systems that explain everything and to projects of global emancipation; the violent imposition of great solutions must give way to specific forms of intervention and resistance", he also said in an interview that "We do not need prophets, but leaders who encourage us to use freedom".
In the field of technology, which is subject to criticism yes and we often quote the lucid and critical of digital media Byung Chul Han, there is a lot of daydreaming and attempts at explanations by essayists (which is what they really are) who write about technology, but because they don't know their insides, they navigate through problems and questions that are neither demystifying nor clarifying and they do what they most criticize, which is political and religious fanaticism, due to technological ignorance.
Margarete A. Bodan's proposed text (Artificial Intelligence – a very brief introduction), although it is historical and not very deep (in the technological aspect) is illuminating and can help critics.
All this is not because of the pandemic and the economic crisis, which are just new harmful elements, but mainly because we don't introduce more empathy, more joy into personal and social life.
Happy 2023, Monday I have a new vision operation and we will be without access to digital media and devices for a few days, it's a good start with this forced break.
GRÜN, A. Viver com alegria (Live Joyfully) Trans. Luiz de Lucca. Brazil, Petropolis: Voices, 2014.