Arquivo para September 25th, 2023
We are entering spring in the southern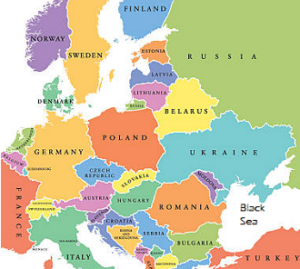 hemisphere and autumn in the northern hemisphere, in Europe the concern about fuel stocks for the winter due to the Russian embargo is growing, there is a danger of rationing and a rush to use coal, in Poland for example there is already queues to buy stocks.
But this is not the only aspect, the reduction in the supply of diesel by Russia will affect the entire world market and the price of fossil fuels could skyrocket, according to Abicom (Brazilian Fuel Association) the defense in Brazil is 7% in relation to the international market and 12% in the case of diesel, and may increase.
Another crisis is that of food, because Ukraine has maintained a large part of its production, which helps the international market, but there is a conflict over the flow through Poland where the country's producers have protection and the port of Gdansk is famous, since in Black Sea military clash in Crimea grows.
The geopolitical crisis is the most serious problem, if Ukraine loses part of its territory, Baltic countries such as Estonia and Latvia which border Russia and Belarus, and Lithuania which borders Belarus feel threatened (map), and the question is who will be the next target.
The news talks about NATO's help, but these small countries, due to their fragility, have supported Ukraine militarily and materially, there are even several reports of military enlistment in the war in Ukraine.
The United States announced long-range missiles (ATACMS type) and winter is always a strategy during war due to difficulties in logistics and troop mobility, now also due to supplies and heating energy.
Ukraine proposed a peace plan that was rejected by Russia, Zelensky went to the assembly that was taking place and had bilateral talks, including with Brazil, which certainly irritated Russia, but beyond the principles of peace and mutual aid there is no indication of a Brazilian position in the confrontation.
What can be expected for winter, if there is no peace, it is dangerous not only for the countries in conflict, but for all of Europe due to its proximity and everyone due to economic issues, fuels are just one aspect.