Mobile with free software at U$25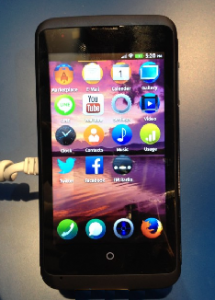 Is what the Chinese company Spreadtrum, of components for mobile phones and computers and cell phones, promises, they still did not have their own machine, but will now enter the mobile market with SC 6821 processor.
The device was presented on Monday during the Mobile World Congress fair show in Barcelona, with a 3.5 inch HVGA display, Wifi and Bluetooth.
With the use of the Mozilla Firefox scenery, the apparatus/equipment has camera and FM radio integrated in its circuit, and comes with applications that enable free access to Web and promises the best interface with HTML 5.
Among the many applications that already have a version for Firefox OS, are the social networks like Facebook, Pinterest and Twitter, the Youtube channel of videos, the navigation apps like EverNav and HERE, the chat LINE and the audio platform SoundCloud. 
The hobbyists and the open source developers thank and wait.
Deixe um comentário
Você deve estar Logado para postar um comentário.