Smart-cities no just technologies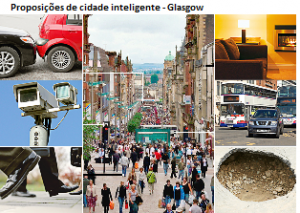 The answer is of course not, according to the website of BBC News, the question is not easy to answer, but finding intelligent form of relieving congestion and pollution, using sensors and data, means a way to push smart cities (smart cities) and also make the greenest cities with more parts, and bike-sharing measures are intelligent.
There are already several smart cities around the world, as the cities of Songdo in South Korea, which have high technology across their infrastructure and green city Masdar in the United Arab Emirates, but there are other creative solutions.
You can also find slums as Stellenbosch, Cape Town, where the houses are powered by solar panels and this is replaced by cellular refills as award for energy savings.
The Inglatera awarded the city of Glasgow with 24 million pounds, for being chosen as the city most applicable technologies for smart cities in the UK, which hosts the Commonwealth Games, but it also has its social problems, for example, lower life expectancy in the UK.
The city however is applying part of the earned money to solve the problem life expectancy, using data from the big date, she wants to solve the problem which is known also with the name of Glasgow City, that within seven kilometers of the city the expectation reduces life of 28 years, which is dramatic.
But the city has solved the problem of energy efficiency in urban areas, and people spend a smaller amount of household income on fuel, provides a privileged urban routing for public transportation in areas that were underserved.
Deixe um comentário
Você deve estar Logado para postar um comentário.