2nd FlinkSampa in Memorial of Latin America
Opening coral University Zumbi dos Palmares, the presence of pro-rector of the university, Francisca Rodrigues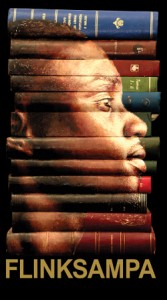 and the curator of the Literary Festival Uelinton Farias, occurred this weekend the 2nd Flink Sampa, according to the curator, with the mission to strengthen the black culture in the literary sense.
Uelinton Farias is a journalist and works in the biography of Carolina Maria de Jesus.
The festival this year honored especially Carolina Maria de Jesus, black and poor, which had its recognition of the general public through the publication of his book: "Storage room: diary of a slum" in 1960, which bothered because the called of "dirty beggar", and replied that although walked dirty, it was not a beggar, "beggars ask for money: I ask books".
The party was attended by the children and grandchildren of Carolina Maria de Jesus and also attended by the Rector of the University Zumbi dos Palmares, José Vicente who attended a debate table "Big Star Daughter" with Vera Eunice a daughter of Maria Carolina Jesus
Check out details of the Second Party Flink Sampa in FlinkSampa site.
Deixe um comentário
Você deve estar Logado para postar um comentário.