Hybrid cloud, the IT strategy for 2015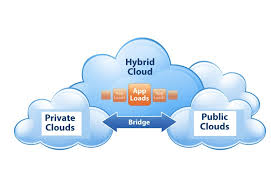 A survey commissioned by Avanade, enterprise business IT solutions and services, with a sample of more than a thousand executives and leaders of business units in 21 countries, found that half of the services will be deployed in hybrid clouds in 3 years.
Hybrid cloud is a service "hosting" where cloud computing uses IT resources that are provided through an internal private cloud within the company and resources provided by third party service providers in the cloud "publishes" the application type, storage and network systems.
The fact that the pace of investment in this area is accelerated in Brazil, according to Avanade, this will be a great solution focuses on the area in 2015, three caveats must be made:
– Despite the adoption of hybrid cloud be a priority, only 58% have any implementation strategy,
– The potential of hybrid cloud is poorly understood, some are able to identify the benefits provided and turn them into benefits in the workload and efficiency, and
– Most agree that organizations will have a generic benefit of improving business growth, but can not say why this happens.
So beware, not all news is beneficial to the company was not understood and implemented correctly, noted that 2015 will be a year of travel "sideways" in brazilian economy.