Social media and say nothing !
The media show that many people still use it improperly, to finish the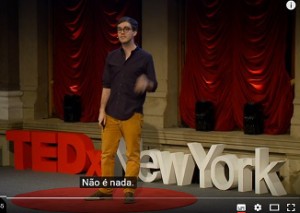 chef master program, which did not watch because cooking is a pleasure and an art, the chef Paola Corosella a judge yesterday finalized program, calls craft, but she also complained of insults, profanity, etc. who suffered for their options in the program.
What most surprises me is people who say nothing and saw celebrities, there are a lot of good is good to say, but I get at least three times many slogans of self-help, pocket spirituality and the like, do not tell me anything and it's nice not complain, then more people come to send you the same messages.
Will Stephen was invited to participate in the famous TED programs to talk about anything, that first taste for the duration of maximum 20 minutes and then because they choose people who have what to say, I do not even like it, but I recognize someone who has something to say. He produced a fun program, and then says that guy because we are "attentive and eager to know everything about NOTHING or how to do, an uninteresting subject, subject to six minutes of pleasant thing," here are six tips that he gave:
First I KNOW !!! No matter you are unsure, speak with absolute certainty what you are saying, many will watch and to become his followers. According gesture! His body language may appear to have convincing ability, emphasize information with gestures or changing the tone of speech, especially when talking about something that judges relevant.
After EI YOU !!! Interact with your audience, giving examples of personal or things of everyday life, it creates a relaxed mood and people can be Understanding NOTHING.
If it is difficult to assign a third NOT I AM I AM SAYING, say that the person is important and then repeat if necessary.
USE IMAGES, illustrious, create pictures, decorate the way of his speech, abusing of audiovisual resources, and last has RHYTHM, do your talks follow the ideas to completion.
But you can still be talking about ANYTHING, one will listen.