The arts and adamic myth
We quote the work of Eça de Queiroz: Adam and Eve in paradise, but a work that seems to reflect very much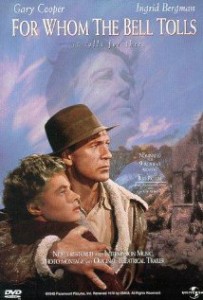 the Adamic symbol is the work of Ernest Hemingway, it seems the voice of a human experience, which seeks after the adamic fall of struggle against evil, to incorporate a search for redemption, thus symbolizing the mythical structure of the concept of original evil, the evil Adamic.
In other words, a new Adam, not just the figure of Jesus, but the recovery of a false "wise innocence," a quest for simplicity of language, a second Adam.
What this has to do with the current reality, almost everything, is part of this asceticism of the "here and all its problems are solved", and this movement in both philosophy and literature is a conscious or subconscious way of using an apology to the Adamic myth.
Character archetypes: Schorer, Murray and Frye are a comprehensive demonstration of this hypothesis, which was studied at Rice University by master student Anna Gayle Ryan, and can be extended to other archetypes used by Hermingway.
The author also wrote "For Whom the Bell Tolls," about the Spanish Civil War, where an American soldier Robert Jordan fights alongside the International Brigades that support democratic government, with him is a group of guerrillas / gypsies, of Pilar, a woman with extraordinary courage, the dangerous Pablo and the beautiful Maria.
Despite the novel written in Cuba, it is possible to see a connection figure with the insertion of Americans almost in all the wars of the planet, not rarely taking the place of protagonist, as in Vietnam, in Korea, in the Middle East, etc.
The work was stamped on film, in the 1943 film was directed by Sam Wood, with Gary Cooper and Ingrid Bergman (picture) in the main roles, which apparently is a revolutionary work hides American interests and the idea of ​​an Adamic paradise represented by democracy , today it is possible to make this relationship.
It is the asceticism of the exercises, it carried to the extreme of the wars, and that impel an ideologies and a false "lost the Paradise" of democracy and others modern symbols.