The Oscar goes to …
United States of America without a doubt, but we hope the indications of The post,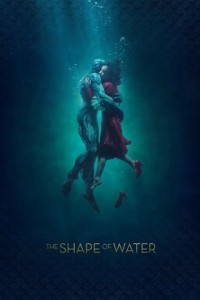 the film that revealed the backstage of The Washington Post in 1971, about the Vietnam War, with indications, among them, of the laureate Meryl Streep , the hottest speech at this year's Golden Globe, which was famous for black dresses and suits, perhaps the allusion to the white Golden Globe of years ago, but which was actually more about women than about black people.
I commented on the disappointment of 13 nominations for "The Shape of Water" (photo), but the good surprise of the actress Mary J. Blige with two nominations best supporting actress and best original song in "Mudbound".
Blade Runner 2049 only consolation prizes, if they came out: art, photography, special effects and editing and sound mixing, I expected more, but I saw that even the public does not welcome what is for me, and many scholars of modern fiction, the matrix of current fiction films.
Surprisingly, I went to watch and I do not think it's all this, "Dunkirk" by British Christopher Nolan (eight nominations), and the independent production "Three Billboard Outside Ebbing" (trailer), and "The Destiny of a Nation" Winston Churchill, with six nominations, the same number as the drama "Ghost Plot," are not all that.
For us Brazilians two consolations, the presence of director Carlos Saldanha of "The bull Ferdinando" indication of better animation and the producer Rodrigo Teixeira is involved in the co-production: Brazil-Italy-France in the nomination of the film: Call Me by Your Name.
h almost forgot, I went to watch and liked the movie: The Greatest of Showman, surprised and thrilled.
To paraphrase Bauman, I hope that the Oscars are not liquid, the awards take place in night hours of Sunday