Oscar 2018 without surprises
Dunkirk took 3 statues, the best actor and best actress winners were Gary OldmanBest animation for Viva la vida, I did not like it.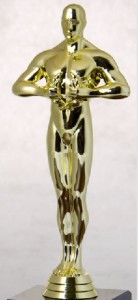 (The Destiny of a Nation) and Frances McDormand (Three ads. for a crime).
My favorite Blade Runner 2049 took two statuettes (Best photography and visual effects), as well as "Three ads for a crime", the Chilean film "A fantastic woman" with Daniela Veja was the best foreign film.
After 14 nominations, the cinematographer Roger Deakins finally at age 68 earned his first statuette.
Actress Frances McDormand was responsible for the most political word: "We all have a story to tell. Let's talk about our projects, which need funding. We have to have inclusion", referring also to his poster movie of a mother asking that the crime that killed her daughter be cleared.
Another appeal was the best director's winner, Guilhermo del Toro, Mexican, spoke about the importance of "erasing the frontiers" direct allusion to Donald Trump.
Best animation for Coco (in portuguese The life is a party), I did not like it.

Jordan Peele became the first black man to win the Original Screenplay Oscar in "Run."