Child abandonment
I find, reading a Portuguese newspaper that the number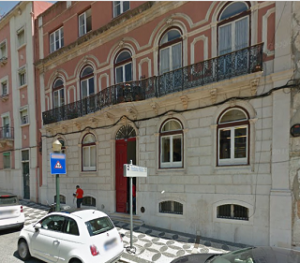 of abandoned children worldwide reaches 220 million worldwide, one in ten, and the number caught my attention because it is practically the population of Brazil.
The news of 2016 says that only in Portugal about 8,600 children were removed from their families in 2015, and also very curious news that in three villages where these Portuguese children are referred (there is still much life and many villages in Portugal, which differs from small towns), the villages of Bicesse (photo), Guarda and Gulpilhares, they are integrated into a house with a "social mother" and cohabit with the other children as brothers.
What is the school success of the current 120 children? in all villages have already lived in these villages more than 500 children, the school success rate is 88%, do not report the metric, but I believe that is the approval, since they do not talk about evasion numbers.
The time I went to look for what are social mothers has turned out to be an even greater reality, the NGO SOS mothers was founded in Austria in 1949, and is already in 135 countries, with about 2000 programs in the areas of protection, prevention, health, education and emergency.
The aldeias-SOS.org program is one of these programs. In the case of Portugal, it aims at Family Empowerment through 130 biological families, who receive an "employment grant", with parents selected through such a detailed profile: – age between 30 and 55 years old; – minimum schooling 9th year, preferably secondary education and training in the area of education; – experiences in daily management of care and teamwork; – personal availability, intense professional commitment with majority residency in the SOS Village; and, – determination, tolerance and perseverance; – resistance to frustration and conflict resolution; – flexibility: ability to adapt to different situations and individual characteristics; – communication and empathic skills.
Expression and understanding of the other's feelings. – ability to work in team and organizational competence. It is not just a program for social families, it is a program for all families, but more importantly, besides being a social work, it is a source of income for families with the capacity to face the challenges of family education.