Education is the way out?
Despite major improvements in recent years, progress toward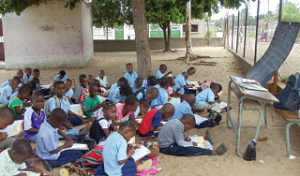 education for all has stagnated globally, few initiatives exist to make leaps higher, Open Education for All in Massive Online Courses can be the solution?
In total, 263 million children, adolescents and young people so out of school for the school year that ended in 2016, statistics for 2017 were not at all optimistic.
This means that more equitable progress will become increasingly difficult if huge barriers are built already in youth education will be doomed to emergency resources rather than to an equitable and sustainable improvement of the distribution of assets across the globe. The reason why this process is not equitable has some evidence: children face the most severe barriers to education that have a lower chance of professional and personal development, this becomes dramatic when they are associated with gender, poverty, displacement, nomadism, disability and / or ethnicity, and even when they are left behind in displacements due to wars.
There is a disproportionate number of out-of-school children living in countries characterized by instability and conflict and / or extreme poverty, little is said about Africa, but every day there is a new conflict. Many of the countries with the greatest number of out-of-school children do not have adequate outside funding or funding to meet their needs, and the NGOs and actions of some countries are localized and loss-making.
Beyond the obvious question of a global policy of income distribution is a massive attack on the issue of education, if armaments money were invested in this, we would have great solutions in the medium term, the short would be a strong intervention to the UN.