Cynicism and naked truth
Sloterdijk said about the contemporary violence that uses the body, referring to Theodor Adorno's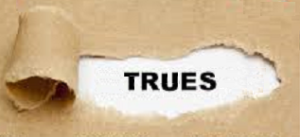 attempt to mute; "It was not the naked violence that muffled the philosopher, but the violence of nakedness," and this prompted him to write the Critique of Cynic Reason.
Subsequent remarks to the book, Sloterdijk talked about social transformation and why she stimulated the book, in interviews to the Frontiers of Thought (in portuguese Fronteiras do Pensamento), the truth, in a society whose culture is largely part of many forms of cover-up, there is an aggressive denudation and involuntary.
There is in it a trail of exaggerated considerations that lead to the attempt (he says it is affirmative) in the foundation that it may be totally true, the expression used as an attempt to save the "enlightenment" and arguments of Critical Theory, paradoxes of the saving method take care that it does not remain with a first impression.
The idea that seemed to me to go from Clarification to Cynic, the author himself states that the very investigation of cynicism turns into the foundation of an absence of illusions, his comment clarifies the countless stops and retakes of a dense and thought-provoking book.
Clarification says the author has always meant disappointment in the positive sense and, as it progresses, both becomes closer to an instant in which reason is a statement.
According to the author, European neurosis conceives happiness as a goal and rational commitment as a path to it, it is necessary to break its compulsion, it is necessary to dissolve the critical vice of improvement, and this in favor of good, from which we so easily deviate in long gears.
The author's synthesis of the cultural atmosphere of our time is a mixture of cynicism, sexism, "objectivity" and psychologism formed in the superstructure of the West: an atmosphere of twilight, good for owls and for philosophy.