Christmas and Winter
Christmas is different in Europe, the contrast between the warmth of hearts and the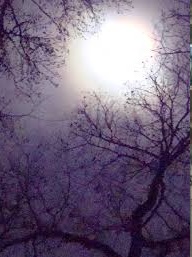 frost on the streets gives a very special recollection climate, unlike tropical countries.
I thought it was more sad, but it is not, there are hearts attentive to the lights, the buzz of the streets, even if someone criticizes the consumerism or the exaggeration, people want to greet each other, they want to do something almost the same as in Brazil, I feel here even warmer.
We had a lunch with colleagues from my work environment, and it was really a party, they put up the famous Christmas songs, not the conventional ones, but those of children like "I left my shoe", is a good mood, at least in Portugal.
I went downtown, a beautiful Christmas tree on one side of Praça do Comercio (center place of Lisbon), the conversation on the streets is curious, even Islamist or evangelical, maybe it was only in Portugal, but it warmed my heart.
I will not be here on Christmas Eve, nor at the end of the year, but I gained a more optimistic view.
It is difficult to imagine that among so many religious women, politics are the result of a return to national and xenophobic feelings, there is still room for warmth, love and friendship.
In my corner I celebrated, sure that it will be a little more difficult in Brazil, but not impossible, you have to try to keep ties and avoid making more bombs than the ones there.
Advent time, which means something will come, even if it is contrary to what we want, we must keep hope, the spirit attentive to injustices and not do with others, what we do not want them to do to us.
Even if Christmas is cold by the natural climate or the political climate, let's keep the heat
The first essential step is to have the right diagnosis, so many self-help books, good nutrition, recipes of happiness that do not seem to move people from anxiety, fear, anguish, and with increasingly serious syndromes like Burnout.
Diagnosis is a society that has pushed us to a job, not only functional but necessary, but with additional burdens of political, social, religious and even family activism as being "necessary" to live well.
There is no room for contemplation, even for rest, for leisure activities, because in them we also put more activism, endless queues of cars for beaches, fields or other retreats that are nothing more than to lead the agitation in the suitcase.
We do not know how to read the signs of the times, and with this activism only increases the emptiness and the sense of concern, the diagnosis already pointed out by Nietzsche has a recipe in Kierkegaard to return to being what we are, and from there to change and evolution with serenity .
The apocalyptic will say signs of the times, the pragmatics will say humanity is thus, always was and always will be, incapacity to read the times, non-fundamentalist reading about the end times "Take care that your hearts are not insensitive because of gluttony, of drunkenness and worries of life, and that this day does not suddenly fall upon you "(Lk 21:35), can serve for our times well before the end of the world that will be delayed.