CES 2019 started
The world electronics fair CES (Consumer Electronics Show) began yesterday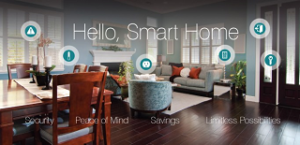 in Las Vegas and goes until Friday (11/01), what can be seen there?
This year the strongest news seems to be Smart home, smart home, many news, with the advancement of artificial intelligence, the house that already has electronic vacuum cleaner, electronic control of lights and household appliances, will start to talk to you.
Smart TV is already there, and unlike imprisonment, a lot of people have stopped watching conventional TV programs and channels, use them for movies, series (replacing old soap operas) and uses to stream Youtube videos and family filming, this is already in change.
Gradually from the fun this goes to areas of health and interaction, nothing to do with the movie BlackMirrow (see the post), wearable fitness devices and medical equipment for health.
One of the companies present is Neutrogena, which works with skin-related products, covers scanning a 3D human face and creating custom masks for each face, pressure controls, glucose and others are already available in the markets.
But the wiring and gadgets for each is going to change radically, cable-free TV and WiFi-enabled connections are now available, a new type of plug already dubbed a "transformer plug" and the cameras just to watch now can make projections throughout home, including TVs and Web devices for intelligent interaction.
Robots who clean the house and bring things from the refrigerator to you, machines that fold clothes, smart sleeping masks, self-cleaning toilets, were already present last year.