Markham in Canada: smart city
Ignorance of the benefits that smart and rational use can bring to many cities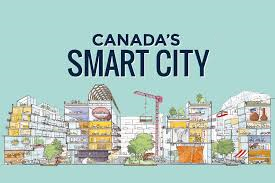 make many public policies inefficient and unnecessarily expensive, a serious problem is the infrastructure to monitor cities. In a partnership project, Bell Canada and IBM Canada want to make the city of Markham,
Ontario in Canada, with approximately 330,000 inhabitants, a model for using networks to make it a "smart city," according to the Financial Post.
The city government will use Bell's broadband networks and IBM data analysis, collecting sensor data placed throughout the city to decide on investments in various aspects of infrastructure: pipeline leaks, flood-prone regions (Lake Ontario), problems that arise in storms, effective use of energy and tracking.
The projects do not fail to include social improvements and ecological aspects that also depend on the good use of technology and energy,
Many environmentalists are unaware that the results of Medellin were also achieved using Smart Cities concepts, being the first case in Latin America.
South. Similar trials and projects are being conducted in Canada and other parts of the world in view of which a number of multi-provider services may be preparing services that best cost and prevent service disruption.