Earth-planetarism, a planetary worldview
We have already mentioned that the worldview depends on a vision of the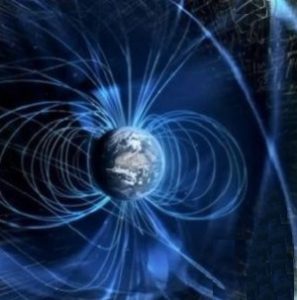 cosmos and life itself, there is still a citizen worldview, Edgar Morin called the land-fatherland and what I call earth-planetaryism. Seeing the planet as Patria, as "common house" in the religious mystical vision, as Gaia in a mythological view, incorporate this view, for the planet itself, living beings including animals and plants and cultures that are the citizenship of living peoples in the Planet.
Broaden a cosmos-planetary view of the Earth they inhabit. In Edgar Morin's book he traces in chapters 2 and 3 what this planetary identity would be, and at the same time reveals an exhaustion and planetary agony, there is something that involves beyond the traditions and cultural issues at stake, the worldview depends on how man sees himself as a whole, and this implies an advanced worldview, which admits the new telescopes, which made the Copernican revolution, which are now the new media.
Terraplanism is the most extreme side of this view, but attachment to an earlier view of quantum physics, black holes, the view of a multi-verse implies that the planetary cosmovision is still enlightened and idealistic, stuck to an idea of ​​citizenship , of state and of planet that already is much surpassed, and agonizes in successive crises. In the book by Morin and Anne Brigitte Kern, they point out that the key phenomenon to understand this crisis of planetary proportions is "moral, psychic and intellectual underdevelopment" (Morin and Kern, 2011, 115), including development, and the proliferation of holistic "hollow" ideals and of mutilated visions, the loss of the global, the fundamental and the responsibility "(ibid.).
Broadening this vision requires abandoning pseudo-planetary principles that are Eurocentrists, third-worldists, imperialists and neocolonizers present in the "saviors of the homeland" are left or right, generally unrelated and limited worldview.
A new planetary vision, which respects nature itself, demands a vision of an even wider universe that was thought by Copernicus, Galileo, Newton and the Enlightenment, the eternal dualism materialism x idealism, the imperial religiosity of some religions.
Lack of wisdom to the humble and humility to the wise, it is time to rethink the thought, as Edgar Morin wanted, a time of transdisciplinarity of multi-verse (several universes).
MORIN, E., KERN, A.B. Terra Pátria (Earth homeland.) Trad. Paulo Neves. 6th. edition, Sulina Publishing, Brazil, 2011.
This presentation of the Edgar Morin in SESC in São Paulo Brasil, he talks about this subject: