Dialogue and identity
Our society and our thinking since Plato and Aristotle is an identity-oriented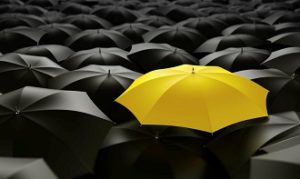 thinking, Socrates and the pre-Socrates were more eclectic, because the difference, although tolerated, was fundamentally fought and still in our day even among those who dialogue.
It is the desire that we have things to remain stable, to change very little, meaning that deep down they must hold a certain sense of identity, that even if they admit difference or diversity, it must be placed somehow on rules and restrictions.
That is why I prefer the term distinction, the distinct is the different that does not allow for similarity, so the Asian is Asian for its distinction between Westerners, differences are enumerations and types of rules that ultimately want to erase the difference, but there are the distinguished one. Identity creates the Same, while distinction creates the Other.
Difference accentuates the uncommon and somewhat hinders dialogue, but Western philosophy did not think so.
This prevents change, because identity requires that what changes will not change its essence, remaining a background of the same, is a dialogue full of proselytizing, the idea of not accepting the distinction, what distinguishes is what is rooted.
Diversity throughout the history of identity and difference thought, several revisions have been submitted, the most current being the one made by Giles Deleuze (1925-1995) who studies the problem in depth.
Speaking of difference and repetition, Deleuze penetrates the symbolic, constructed and more conventional character of repetition, for him repetition is the need we have to see what creates our identity, without seeing the intermediation of the logic that creates our relationship with things.
Thus, for him, the repetition that tries to make a "world view" determination stable is nothing but a convention, since it does not allow us to see the ongoing change that despite feeling we try to hide the difficulty of leaving our "identity" and seeing the Other.
Brazilian philosopher Franklin Leopoldo Martins seeks to explain these relationships: